The virtual keypad
A FEATURE OF LABKEY ONE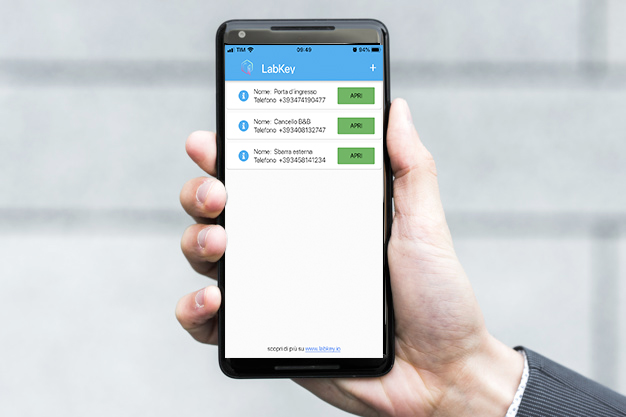 SOLVE THE PROBLEM OF ACCESS TO THE COMMON DOORWAY WITH THE VIRTUAL KEYPAD
Through the convenient mobile application it is possible to access the common doorways, such as the door or the entrance bar simply by typing the assigned code in your smartphone.
HOW DOES IT WORK
You simply install the "My LabKey" application on your smartphone which will allow access to common entrances when you enter the code provided by the system administrator.
Download the mobile app:
Each LabKey One has two controls: one managed by the physical keypad and another managed by the virtual keypad present in the mobile application. The function will also be available via a Telegram bot and IFTTT technology.
N.B: In the case of the network where Labkey is installed was protected by firewalls, the port 1883 must be opened to allow the application to operate.