Physical connection
This process ensures the full functionality of each LabKey, the reader (located on the outside of the entrance), and the control unit (positioned on the inside of the entrance).
STEPS TO FOLLOW FOR CONNECTION:
Identify the most suitable place to put the reader and the control unit
Connect the reader and the control unit to each other using a category 6 cable (ethernet). N.B. Only for the connection of the NFC control unit, the maximum length of the ethernet cable is 10 m.
Connect the power cable that is already attached to the socket on the internal control unit.
Connect the entrance to the relay of the control unit with the appropriate clamp.
See image: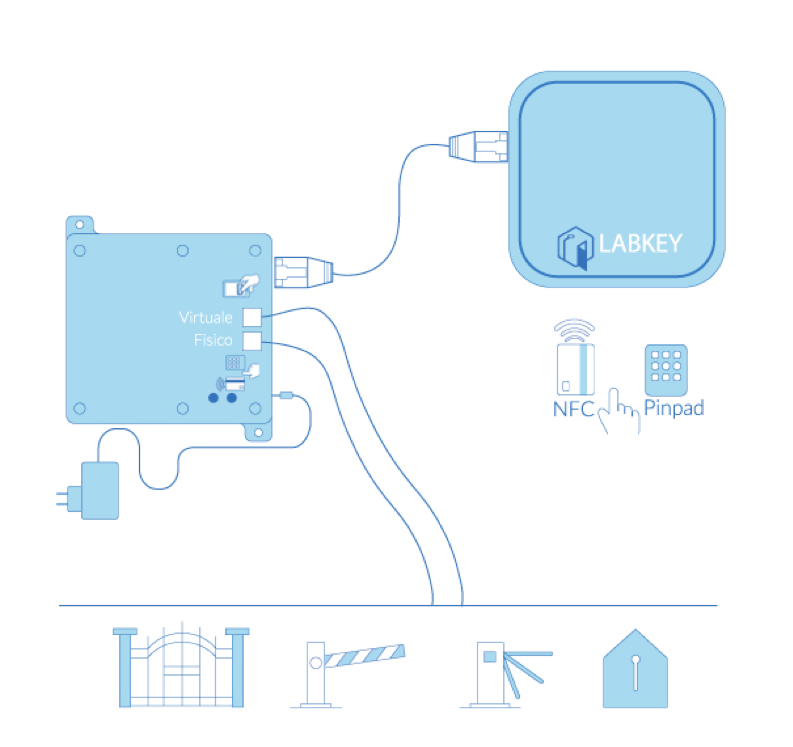 ---